18 May, 2015
Monday, May 18, 2015
Back Squat:
Then,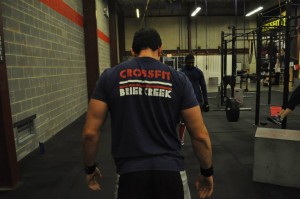 For Time:
50 Double Unders(100 singles)(50 singles)
25 Power Cleans (135,95)(115,75)(95,55)(55,350
50 Double Unders
25 Front Squats
50 Double Unders
***Please remember to login into your Wodify profile and update your payment and personal information. Thanks!***
This week is going to be a "deload" week for our strength program.  Next week we will be raising our 1 rep maxes and starting back through.  Stay the course and continue to build strength!