06.08.19
Saturday, June 8, 2019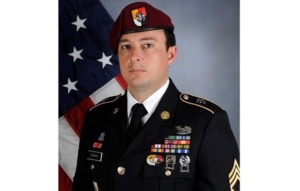 "Alex"
For time with a weighted vest or body armor:
15 minutes to build to a 1 rep max deadlift or hit 500lbs
Then immediately into 5 rounds of:
600 Meter Run
8 Chin-ups
20 Push-ups
18 Deadlifts (185,135)
SSG Alexander Conrad of the 3rd Special Forces Group died of wounds caused by enemy fire in Somalia on Friday, June 8, 2018. Four other members of the special forces unit were injured.
He was a member of the 1st Battalion, 3rd Special Forces Group based at Fort Bragg, North Carolina. He died as a result of enemy indirect fire. The Special Forces element was in Somalia in support of Operation Octave Shield. The attack took place in Jubaland, Somalia during a multi-day operation involving Somali and Kenyan units taking place southwest of Mogadishu. U.S. AFRICOM stated the operation was to clear al-Shabaab from contested areas, establish a forward operation base, and extend the reach of the Somali government.
Alex was born in Mesa, Arizona in 1992. He jointed the Army in June 2010. After his initial training at basic training and advanced individual training he was stationed at Joint Base Lewis-McChord, Washington where he served as a Human Intelligence Collector.  While at JBLM he deployed to Afghanistan twice – the first tour from 2012-2013 and the second in 2014.