06.07.19
Friday, June 7, 2019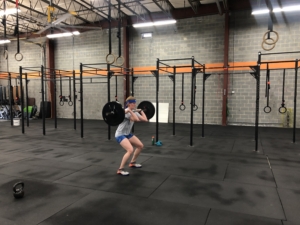 8 Rounds:
40 seconds sandbag cleans
20 seconds rest
40 seconds bike (calories)
20 seconds rest
*Score is lowest rep total of the 8 rounds
We are breaking out the sandbags today! This will all be in 40 second work 20 second rest intervals. Your score is going to be the lowest round total so there is some strategy that plays in here. Happy Friday!