05.18.18
Friday, May 18, 2018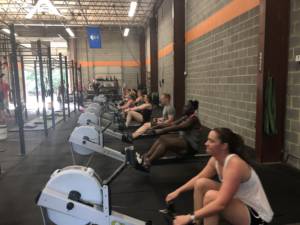 5 Rounds for time:
1 sub 0:45 minute row
50 Unbroken Double Unders
This one is going to be a fun one! You will mix a sprint effort with double under skills under fatigue. For the RX version, if you don't make the row time or break doubles you will start the round over. As always we will have some scaling options for you.