02.14.18
Wednesday, February 14, 2018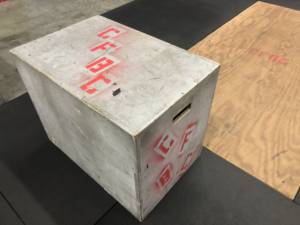 For Time:
21-15-9
Deadlift (275,185)(225,155)(185,125)(95,65)
Box Jump (30,24)(24,20)
This one is meant to be a sprint. Make sure that you pick weights and box heights that will give you something to work for but not completely hold you up. Those first few box jumps after the deadlifts could be a bit interesting. Your legs won't be as "springy" as they were in the warm-up. Happy Valentines Day!