02.12.2020
Wednesday, February 12, 2020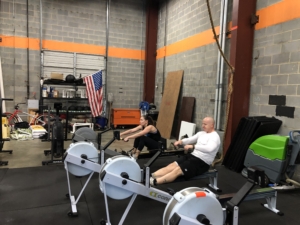 For Time:
1,500 Meter Row
45 Lateral Bar Burpees
30 Deadlifts (225,155)(185,135)(155,105)(135,95)
45 Lateral Bar Burpees
1,500 Meter Row
It is time for a good old grinder! Put your head down and get the work done. This one begins and ends with a row. In the middle you have 30 deadlifts sandwiched between burpees. Get it done!