02.08.2020
Saturday, February 8, 2020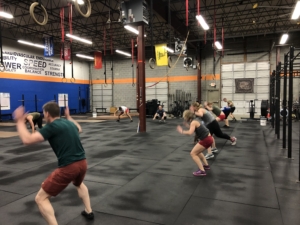 In Teams of 2:
25 Minutes:
75 Wall Balls(20,14)(14,10)(10,6)
60 Sit-ups
45 Calorie Row
30 Burpees over the rower
We did this workout one year ago on February 9. If you came in that day, check your score and find your partner to crush last year's rounds and reps. Happy Saturday!