02.05.19
Tuesday, February 5, 2019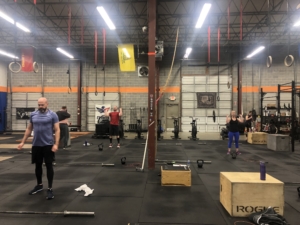 3 Rounds for time of:
20 Burpee Box Jumps (24,20)
800 Meter Run
We are off to the races today! Lets take advantage of this warm weather and test our running legs along with some jumping. Stay steady on the burpee box jumps, keep a pace that pushes you on the 800's and you will have this one in the books.