Welcome to October!  In today's AMRAP, along with toes to bar and double unders we will be doing the sumo deadlift high pull.  For many of you this will be your first time actually using weight with this movement.  We teach it with pvc the 3rd night of Foundations.  The key to this movement is building speed through the middle and aggressively opening your hips to drive the bar up before you pull with your arms.  Sound familiar?  It is very similar to an Olympic lift where, in order to not lose power, you have to completely open your hips before bending and pulling with the arms.  Return to the floor the opposite of how you came up.  Making sure to reset your back before lowering the bar to the floor.  We will be taking plenty of time to go over the positions and how to execute it each class.
Check out this short demo from Games athlete and HQ coach Matt Chan on executing the sumo deadlift high pull.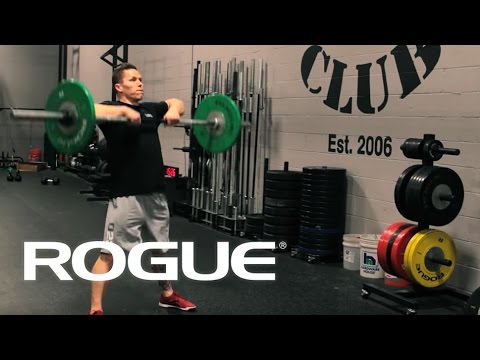 Workout of the Day (WOD) 10/01/13:
20 Minute AMRAP:
10 Toes to bar (T3 will do knee raises)
15 Sumo Deadlift High Pull(95,65)(75,55)(55,35)
20 Double Unders (T2 and T3 will do 40 singles)
*Post rounds, reps and tier levels to comments.